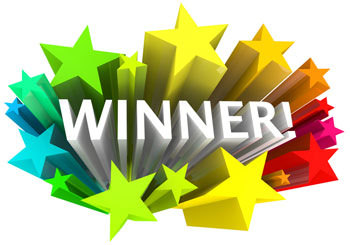 Congratulations to our Recent Winners!
Winners are notified through e-mail or a phone call and must pick the prize up at Bobby's Hospice in Saint John, NB during regular business hours.
Valid identification is required. Prizes will not be sent out via mail or courier.
Draws:
$50 Dollarama – Brian Swain
$100 Tim Hortons – Colleen Hood
$50 Grannan's Gift Card – Stephen Green
$200 Cedarcrest – Kathleen Keith
$250 Costco – Susan Greer
Kelly & Katie Striped Purse – Linda Molasky
Double the Tickets (Promo) – Dawn MacBurnie, Kevin Bennett, Elizabeth Michaud
$100 Lottery Ticket Package – Henriette Hull
Mystery Item – Greg Russell
AJ's Gift Card (Free Entry) – Jacqueline Ferris
Barcalounger Reclining Patio Set – Natalie Crowley
Amazon Fire Stick & Tablet – Melanie McGovern- Hooley
Refresh Wellness Studio 1 hour Massage – Louise Mackin
For Living Deluxe All Weather Patio Sectional Set – Gemma Roy
Cooler Combo – Laurie Gale
Keurig – Karen McCavour
$200 Algonquin Gift Card  – Anna Maria Rowlands
$500 Gift Card of Choice – Rose Boyd
$50 Poppn Gift Card – Elizabeth Davidson
Covid Print – Stephanie Lee
Basket of Locally made items – Tina Dealy
Mystery Item – Lucille Oulette
Katie & Kelly Striped Purse – Mindy Stoltz
$250 Cedarcrest Gift Card – Nic Carhart
$200 Algonquin Gift Card – Gary Fournier
4pc Sandstone Conversation Patio Set – Anne Harding
Katie & Kelly Striped Purse – Stuart Wier
Yeti Package #1 – Kim Brown
NB Sweater Large – Ashley Basque
NB Sweater Medium – Melissa Thompson
Cuisinart Mixer – Roxane Steeter
Winners will be updated on May 30th for draws that sell out between May 18- May 29. Sorry for an inconvenience.
Monthly 50/50
 50/50 Winners
Jan – March ( $2,917.50) – Pam Whittaker  
52 Week Split
January 7th ($1,000) –  Shelley Robarts
January 21st ($1,000) – Eileen Boyd
February 4th ($1,000) – Brenda Churchill
February 18th ($1,000) – Treena Neal
March 4th ($1,000) –  Faith Henneberry
March 18th ($1,000) – Heather Horton
April 1st ($1,000) – Lynne Murphy
April 15th ($1,000) – Peter Johnson
April 29th ($1,000) – Marcia McMaster
May 13th ($1,000) – Pamela Boyce